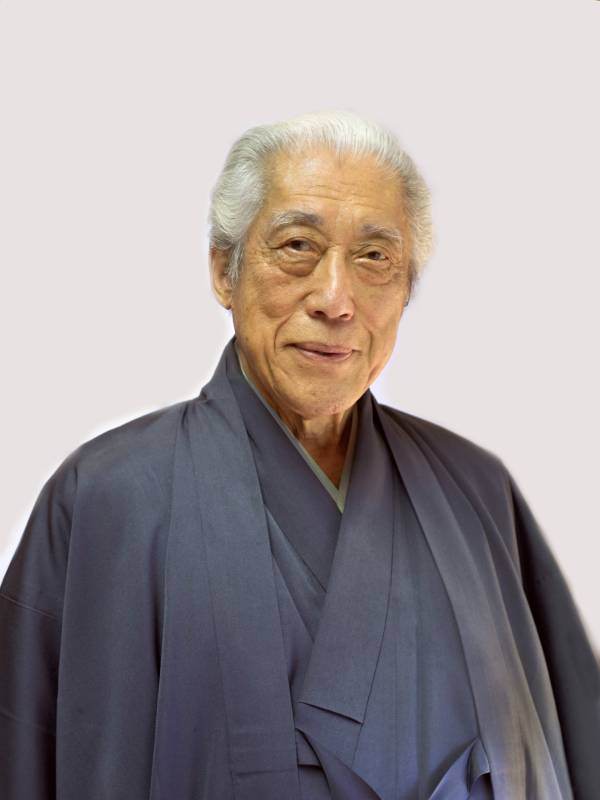 Message
Daisosho Hounsai SEN Genshitsu
The North America Chado Relay being held as a new means to deepen the ties between Tankokai associations and members is an event for celebration.
What with the various restraints that we are undergoing due to the novel coronavirus pandemic, and the anxieties and difficulties that everyone is experiencing, the fact that all the Tankokai associations in North America are cooperating to hold a shared project is deeply significant, and makes me happy. Within these circumstances today, I urge each association to be innovative in their activities, with uncomplicated and infection-safe methods of sharing a bowl of tea between a host and a single guest or, at maximum, five guests.
I began my international exchange activities by means of chado in Hawaii, following World War II. Under my ideal of "Peacefulness through a bowl of tea," I have bonded with others and connected those bonds step by step. The bonds that I could form over the seventy years since then have stayed alive, and it is encouraging for me to see the posture of all of you over the entire North America region, who recognize the importance of the ties which you hence share, and are joining hands and cooperating with each other.
Please never forget the spirit that "We are all together," and your attitude of "Let's do it!" I anticipate that the relay chado event will enjoy great success.
Lastly, I pray for your good health, and for your continuing devotion to the Way of Tea.